Wakeout is a dynamic, innovative lifestyle app designed for your team. Its evolution has come about in response to individuals seeking a new path to wellness. This became particularly evident during the pandemic. There was an increase in employees working remotely from home. They, among those in frontline and service positions, faced extended hours, greater stress, and the potential for burnout.
Wakeout: Partners in Achieving Workplace Wellness
Wakeout had already become Apple's 2020 app of the year. This acclaim, and the owners' commitment to curtailing the harms of sedentary work and burnout, placed the business in a position to expand its trajectory and customer base.
Since then, Wakeout has been doing just that! Its hundreds of innovative, joyful physical activity breaks, plus a unique Health Index, provide users with timely info, reminders, and action tips.
Wakeout is positioned to offer its responsive, engaging app to teams of all sizes!
Workplace Wellness
Workplace Wellness is a term that's gaining international attention. That applies to businesses of all sizes and types, from manufacturing, construction, and healthcare, to education and all forms of service delivery and innovation.
Workplace wellness is defined by the Global Wellness Institute as "any workplace health promotion activity or organizational policy designed to support healthy behavior among employees and to improve health outcomes."
In its extended definition, the institute notes that the term 'worksite wellness' applies to U.S. nomenclature, whereas the global term is "corporate wellbeing."
Workplace activities and policies devoted to wellness and wellbeing are diverse. They include health fairs, free health screenings, web-based education, healthy eating, among a broad array of others.
The aim of worksite health and wellness-focused initiatives is to foster a "culture of health."
Table of Contents
Wakeout: Dedicated to Promoting Wellness
Health and wellness is a broad category of interest, from both business and individual perspectives. Wakeout is dedicated to drawing on health promotion and illness/injury prevention information to:
Address the negative effects of a sedentary lifestyle and burnout potential;
Promote workplace physical activity, regardless of the setting; and
Deliver individualized, streamlined access to activity data and movement routines for modern professionals, digital natives, and savvy older adults seeking enjoyable forms of activity.
Wakeout supports organizations in achieving wellness goals.
Wakeout is aware that your organizational goals may include:
Hiring and retaining employees who are the best at what they and you do.
Keeping a healthy bottom line – one that builds for growth and future opportunities.
Along with that, we realize that an organization's staff-related concerns include:
Absenteeism, presenteeism, and associated safety and health-related costs.
The effects of workplace injuries and illnesses, including those associated with prolonged periods of sitting.
Personal factors, including physical and mental health, behaviors, and level of commitment to wellness.
Wellness Barriers
Let's face it – health and wellness barriers are complex. That view can be taken by both an organization's leaders and employees. How so? Delving into the 'downside data' highlights the hard numbers related to potential workplace health and harms. Yes, those include both on-the-job and personal factors.
That's where challenges can arise. The workplace may have responsibilities such as providing quality, ergonomically sound workstations, and protective gear. Yet, can an organization be seen as overstepping personnel boundaries when it comes to activity levels, weight, and other health-related factors?
The answer is yes…but. The 'but' comes into play as an organization considers its responsibility in assuring that employees have full and equal access to information and training about health promotion and injury and illness prevention.
Our aim is to provide you with guiding information, resources for further exploration, and an app designed for your team's wellbeing. Wakeout delivers physicality in such an engaging way that movement becomes as natural as breathing.
Workplace Factors
Virtually all businesses have wellness barriers. Yes, even businesses that appear to be low-risk when it comes to safety. It may have to do with sedentary work as staff spend hours at a computer. Then there's the intensity factor that's driven by high-level cognitive outputs and/or tight timelines. Deliver a quality product ahead of schedule or work goes to the competition. End of story!
Personal Factors
Personnel factors involve workplace policies and expectations, whereas personal factors are just that – personal. Yet, are they? Well sure. Although there's a limit, isn't there? That includes not arriving at work under some influence or other.
Then again, you know that physical activity level affects performance, injury, and illness. What's done on an employee's own time is one thing – yet, what about breaks during work time?
Dietary choices are individual – an example is that some staff tote their own snacks. They like to avoid vending machine options.
The info we're about to share probably isn't new to you. It's presented here to underscore the complexities of wellness barriers.
Each employee is a whole. That unique person's wellness, injury, or illness is a complex interplay of work, personal, and social determinants.
One of our roles at Wakeout is parallel with yours – to present information based on current knowledge. Another is to share the benefits of movement and healthy choices in an upbeat and engaging way – both on and off the job.
Our subscribers regularly let us know we do just that! And, we do so with fun and invigorating physical activity breaks.
A Sneak Peek at Workplace Downside Data
One of your workplace worries is employee health, including injury and illness data. Some you can address and others seem beyond your control. Or, are they? Let's look first at the cold, hard facts before moving on to what's plausible in relation to workplace wellness.
This Wakeout for Teams report goes on to provide an overview of workplace wellness interventions that address these concerns, including business benefits.
Illness & Injury Factors
Let's face it. You already know that there's an intersection between workplace and personal circumstances that drive injury/illness rates. Here's a sampling of what major workplace players have to say:
The International Labor Organization reports that:
Globally, 12 billion work days are lost each year because of depression and anxiety. In terms of costs, this amounts to a U.S. dollar equivalency of $1 trillion.
Along with addressing the possible detrimental effects of work on mental health, there's the need to consider its potential limitations on performance.
The International Association for the Study of Pain notes in the fact sheet, Environmental Contributors to Back Pain, that:
Pain tends to be linked with diminished movement variability and limited time spent in leisure physical activity.
There's a link between sleep and pain, including the degree of pain one experiences. Poor sleep tends to be associated with back pain onset, whereas improved sleep quality is linked to pain reduction.
Back pain prevalence and persistence are associated with work-related factors that include work-life balance, job dissatisfaction, long hours, and more.
The Bureau of Labor Statistics (BLR) notes the critical importance of back safety in the workplace.
More than 1 million U.S. workers, representing 20% of all illnesses and injuries, have back-related problems. Note: that stat is only beat by the common cold.
The BLR states that "significant contributing factors are workers who are in poor physical condition and overweight. Encourage your employees to maintain a healthy weight and good muscle tone through stretching exercises and other wellness programs."
The Occupational Health and Safety Administration (OSHA) has a broad scope of responsibility and regulatory oversight. OSHA reports on various workplace risks and hazards, as noted by data gathered for various sources. It goes on to make research-based recommendations, including emerging findings.
OSHA presents the effects of workplace stress on mental health, including:
From 2019-2021, about 65% of surveyed U.S. workers responded that their work was "a very significant or somewhat significant source of stress."
More than three-quarters of U.S. workers suffer from work-related stress, and over half of those reporting state that "work stress affects their home life."
Almost one-fifth of U.S. adults "live with a mental illness."
The topic of ergonomics is another that OSHA addresses, describing the variations in and causes of musculoskeletal disorders (MSDs) as being:
Related to several different work causes, including working with heavy items, assuming awkward postures, and performing similarly repetitive tasks.
Varied, from carpal tunnel syndrome and rotator cuff issues, to middle and low back pain.
OSHA also points out the unique work challenges that affect hybrid workers. These became more apparent during the pandemic when over a third of those who were employed did "some or all of their work" where they live. The balance of those employed conducted "some or all" of the same at a work setting. These similar factors have resulted in:
A hazy boundary between work and home life, often influencing the need or urge to work extended hours.
Some employees stating that they "feel isolated and lonely" due to no or limited personal interactions with colleagues.
"Worker fatigue" that's due to longer hours associated with email receipt and response time.
The Centers for Disease Control and Prevention (CDC) presents information about work-related musculoskeletal disorders & ergonomics (WMSD) that highlights the effects and costs of the broad range of these workplace concerns. Although the data warrants updating, this sample is relevant for workplaces in the 2020s.
Carpal Tunnel Syndrome (CTS) affects millions and can result in close to a month per year of lost work days for employees with this condition.
Back pain and injury is one of the top 10 reasons for physician visits, with some cases becoming a chronic condition.
Workplace Wellness Program Benefits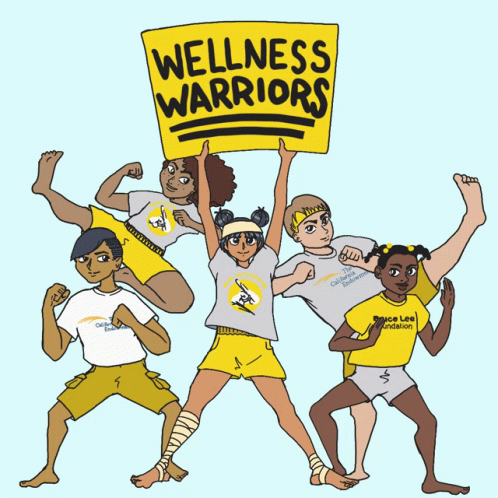 A close look at Workplace Wellness Program (WWP) research reveals mixed, or less than glowing, results. Despite that, OSHA reports that, "For every $1 spent on ordinary mental health concerns, employers see a $4 return in productivity gains."
If you're feeling perplexed, you're not alone. That's because research is as complex as the human body, or operating a successful enterprise! Another is that WWP research is varied and still emerging slowly. Why is that?
Program planning in some workplaces may have emerged because of immediate causative factors, such as a lack of safety equipment.
When there are unclear descriptive outcomes assigned to a wellness program, they're harder to evaluate. That includes collecting an array of potentially different measures, such as gathering employee feedback.
Now for a quick look at how research lessons contribute to planning your wellness program – and selecting interventions.
WWP Planning & Design in a Nutshell
The takeaway from the above snippet is that workplace wellness planning deserves time and attention. That includes a review of the approaches recommended by workplace health authorities – these guide a solid planning process.
Workplace Wellness Programs vary in purpose, design, and outcomes.
Proposed purposes may be to lower absenteeism rates, reduce chronic illness and health care expenses, limit turnover, or attract and retain the most-qualified personnel, among others.
Outcomes information is gathered based on what's being measured, such as:
Improved productivity and performance
Reduced workplace stress
Fewer absentee days
Lower health insurance premiums
Attracting the most qualified candidates
A boost in employee satisfaction
Employees reporting improvements in physical and mental health
Successful program design, be it designed internally or externally, depends on:
Review of workplace evidence-based interventions (EBIs), especially those conducted in organizations of a similar purpose and size.
Establishing clear focus between purpose and outcomes, thus avoiding design flaws and limited conclusions.
Refining the plan to focus on the purposes and outcomes that best align with organizational vision, mission, and goals.
For example, a small nonprofit company in one industry might adopt a WWP as part of a community's health promotion initiative, whereas a large for-profit company in the same industry might adopt a WWP to improve retention.
Much of the economic evaluation literature has neglected this point – selection of a focused purpose.
Workplace Wellness: Wakeout Style!
Wakeout is designed to make wellness marvelous and manageable! That happens because our lifestyle app:
Is dedicated to reducing the harms of sedentary lifestyle and burnout.
Is engaging, fun, and packed with physical activity options.
Offers insights based on research, from tips on better sleep to hearty snacks.
Provides movement ideas for everyone, including those who are hard-core fitness buffs.
Represents a team that's serious about supporting you as you promote wellness and healthy living for your employees.
Let Wakeout for Teams Work for You!
Development and refined advancement of the Wakeout app continues to be grounded in health promotion, and illness and injury prevention science. Information includes workplace suggestions from WHO, OSHA, and other relevant sources, including those provided for personal health promotion and wellbeing.
The app's delivery includes the Wakeout Health Index features. It provides prompts to vary behaviors based on an individual's inputs. These guide a person to increase movement when sedentary data is creeping up. Or, perhaps someone's sleep has become so fitful that they're at risk for burnout.
Prompts and recommendations are grounded in the science of health and wellness. The perspective on personal wellbeing is included because each person is whole in body and mind. Thus, healthy information and practices gained in the workplace can be transferred to home, and vice versa.
Wakeout's Appeal is Due to:
A design that has universal, holistic application. Routines are suitable for adolescents and adults of all ages and stages. There's even a free Wakeout version for children!
Wakeout has over 2000 physical activity routines that offer:
Engaging ways to shift to a dynamic, joyful lifestyle.
Strengthening, even for those with a solid set of abs.
Peaceful desk or chair routines based on yoga asanas.
Stretches to improve balance and flexibility.
Vigorous routines to boost cardio and respiratory health.
Easy steps for becoming more active, regardless of where one works.
Health tips are integrated within varied length posts. Sample topics include:
The benefits of focused breathing and methods for using the breath for health and relaxation.
Reasons and steps for making physical activity part of one's day…at work and at home.
The importance of hydration and healthy snacks for wellbeing.
How sleep quality affects mental and physical health – and steps to take for improving sleep.
The effects of stress, including the risk of burnout.
Recommended practices for creating a workplace wellness culture.
Ways Wakeout Works in the Workplace

This overview of workplace wellness guidance from international and U.S. sources links with samples of how Wakeout promotes healthy activity. That includes letting users know when it's time to make healthy changes!
Sedentary
Sedentary lifestyles are world-wide, prompting a global health threat. This is compounded by sedentary jobs, those that involve "mainly sitting," according to the National Institute for Occupational Safety and Health (NIOSH).The goal is for people to be more active, both at work and at home. Recommendations include:
Healthy work setups, such as standing desk options or other ease-of-mobility designs.
Allowance for "several short breaks throughout the day," especially those that encourage intense or moderate activity.
Use of innovative, stress-less meeting and phone conversation options, including walking or standing.
Wakeout for Teams Action Sample: Our app includes numerous physical activity breaks to do at a desk, in a chair, or in a nearby space. The app prompts a user when increased activity is needed for wellbeing.
Movement
Physical activity is vital to life! That includes a healthy life, as well as a long one. The good news is that activity can be done in minutes-long bursts throughout the day. That is one recommendation of the Healthy and Safe Telework: Technical Brief, published by the World Health Organization and the International Labour Organization. This document and others citing a number of studies suggest that workplaces:
Institute that employees take several activity breaks a day, especially those involving bursts of moderate and intense exercise.
Take steps to reduce repetitive movements, thus limiting injury potential.
Provide information about warm-up routines for injury prevention.
Actively offer encouragement for taking physical activity breaks periodically throughout the workday.
Wakeout for Teams Action Sample: Wakeout routines are demonstrated and described in videos and posts. Users are encouraged to go slow and be safe, based on their unique physique. The Wakeout Health Index tracks movement activities, letting users follow their gains.
Burnout
Burnout sneaks up. A worker can become dejected, sullen, and sick without knowing the real cause. Work stress brought on by long hours, wavering support, and a mismatch of job descriptions with duties are just a few ways stress becomes burnout. Destress the situation by:  
Introducing "monthly or quarterly mental health days," as suggested by the U.S. Department of Labor's Occupational Safety and Health Administration (OSHA). Although this is advised for hybrid workers, think of how many others would benefit, especially since it's suggested to offer these outside of vacation time.
NIOSH encourages organizations to plan with an "age-friendly workplace" in mind. This benefits all employees, regardless of age. The list of "simple strategies" includes short breaks, investing in skill development, and encouraging self-directed breaks.
OSHA also suggests social gatherings, with an array of ideas, such as "online games."
Wakeout for Teams Action Sample: Center the online games around your staff's favorite Wakeout routines! The Wakeout Health Index gives users a head's up if they're reducing work stress, or moving toward burnout potential.
Sleep
Sleep – ah, perchance to dream. The goal is to sleep well! It's listed last here because it's vital for health and wellbeing, reduced injury potential, and enhanced performance and productivity. Plus, healthy sleepers are often those who are supportive and creative, an invigorating presence on your team. To have a bunch of these wide-awake wonders:
Encourage frequent physical activity during routine breaks to reduce the workday fatigue and stressors that interfere with sound sleep.
Limit off-hour messaging that can interfere with pre-sleep relaxation.
Promote use of ergonomically designed workstations while changing postures as much as possible.
Support employees' awareness that better sleep can result in reductions in pain.
Wakeout for Teams Action Sample: Encourage movement breaks throughout the day – doing so boosts improved sleep potential while decreasing stress. The Wakeout Health Index lets a user know when their sleep patterns are a bit askew – plus there are posts with sleep-well and perk-up info!
Your Role in Creating Workplace Wellness
Whether you're a CEO, department leader, or midlevel manager, guidance on how to alleviate worker stress, while promoting health and wellness, supports you, your team, and your own stress level.
Workplace Wellness Strategies Designed to Reduce Stress
OSHA provides an abundance of guidance about ways to limit workplace stress by focusing on mental health. Although information is provided for specific worker groups, their designation for all workers includes an array of strategies. Highlights include:
Demonstrating empathy for mental health matters, including awareness from a personal perspective. That may include leaders sharing their own struggles.
Promoting self-care and mindfulness awareness through the use of mobile apps that "improve sleep habits" and build "resilience."
Hosting "virtual workouts" that may be led by other staff members– that might be you!
Checking in regularly to inquire about employees' well-being. Combining this with expressions of gratitude for their contributions to your organization's mission heightens a sense of empathy and collaboration.
Displaying organizational commitment to safety, health, continued learning, skill development, and protection from violence.
The above is an abbreviated version of OSHA's guidance. The underlying message is that mental health and workplace stress are serious matters that require a multi-faceted approach to providing employees with wellness at work.
Workplace Wellness Strategies Designed to Improve Health
The next step is to ensure that your organization's management team actively displays attributes that convey respect, trust, and sincere interest in others' health, safety, and wellness.
This includes policies, training, and ongoing support for managers. Even companies that have a designated Workplace Wellness manager or consultant, will want to provide managers with the same sort of support they're expected to provide staff. This applies to all work settings, whether employees are in the office, out in the field, or working remotely.
Research on workplace health promotion programs occurring in several U.S. states, and closely studied in businesses with 200 or fewer employees in Massachusetts, "focused on generating changes at the organizational level" rather than confining study to individual employees.
Implementation methods included those based on public health models of chronic illness prevention, such as those associated with the CDC and WHO, plus NIOSH occupational health and safety models. Key points related to instituting a worthwhile WWP include:
Establishing an internal structure that sets policies, develops programs, and engages community partners, following a 6-step Development Cycle.
Keys to the structure are a Champion and Committee with roles designated to supplement organizational resources and capacity with those in the community.
Access to, and application of, model documents and strategies, including:
Standardized tools for assessment.
A self-paced curriculum accessed via an online learning management system.
Technical assistance and online support, including means for accessing wellness resources.
Program design implemented using "staggered cohorts," thus providing opportunity to review outcomes and make adjustments for quality improvements.
The above study aligns with recommendations made in the NIOSH Workplace Solutions document that calls for health initiatives that are supported by senior management with worker participation, including labor representatives.
This approach underscores the importance of having support and 'buy-in' from throughout an organization, regardless of its size.
The Bottom Line On Wakeout for Teams
Wakeout has something for your organization and employees! That applies, regardless of the size and makeup of your team. Our app's flexibility and responsiveness appeals as much to those already making healthy choices as it does for those seeking improved health and wellbeing.
Benefits to employees and your organization is that the app offers a 24/7, wherever-you-go experience! Wakeout's design is holistic, highlighting the value of a whole-person, day-on and day-off, approach to boosting health, wellness, and safety.
Bottom Line: Wakeout supports organizations seeking to promote health, wellbeing, and community.
Wakeout
Improve your sedentary habits in 7 days.
Download on
the App Store
Wakeout