Have you noticed recently all that's in the news and on social media about the benefits of physical wellness? You too can live in a top-notch state of well-being with physical activity breaks, sound sleep, and being aware of what you're consuming. One thing that's not always apparent in these reports and sound bytes is the effect of physical wellness on your finances.
Now's as good a time as any to pay attention to that! With prices increasing for this, that, and the other, it's a good idea to find new ways to tighten your belt. Okay, that's just a silly pun–one to keep in mind as you read on!
8 Signs of Physical Wealth
Being in a state of physical wellness, and therefore wealth, means:
Feeling good and able to keep up with your daily work and home activities.
Working and playing without a big ol' slump, da-dump.
Having the energy and strength to go out with friends, work in the garden, or enjoy a game of tennis, either court or table.
Enjoying physical activity pleasures, whether it's walking, stretching, boarding, or climbing.
Selecting, preparing, and eating an array of meals, snacks, and beverages that nurture your palate, body, and playmates.
Sleeping well, giving your body the chance to deeply recharge.
Maintaining a steady weight with a well-proportioned body, including a healthy muscle mass.
Making choices that encourage mental and emotional well-being along with the physical.
Think of the Wakeout physical activity break options you take during each workday–they're boosting your outlook and planting a big ol' smile on your face! Added to those, de-stress exercises offer you a positive, uplifting way to transition from work to the rest of your life—doing so with emotions smoothed and adrenaline in control.
8 Ways Physical Wealth Boosts Fiscal Health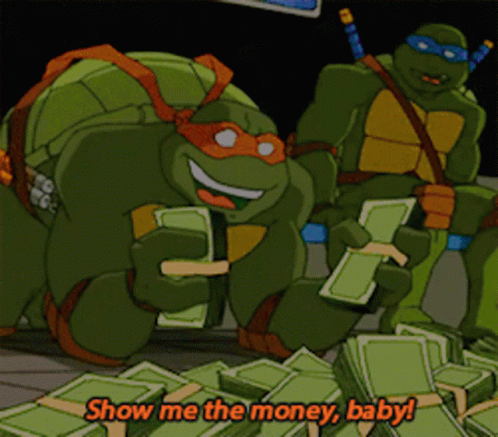 Now it's time to consider how a state of physical wellness leads to fiscal health. After all, don't you hope to have a state of financial well-being for the coming years? Let's look at the various ways to take super care of your body and reap money-saving benefits in the process.
Your fiscal health is good and may even thrive when:
Money is available as needed, such as having a savings account flush with cash for an emergency. This is one way to limit stress and its nasty side effects.
You're able to decrease healthcare costs by being proactive with preventive care for you and your family. One such step is having regular checkups with your primary care provider (PCP), dentist, and optometrist.
Being selective when selecting physical activity equipment. Keep in mind that Wakeout's active breaks are done with little or no extras!
You reap the benefits of physical activity and a healthy diet. Exercise not only improves your physical health, but also helps with stress reduction and improved mental-emotional well-being. Plus, eating right and avoiding junk food will do wonders for both waist and wallet.
Another health booster comes with the power of rest and relaxation. You then gain the energy to tackle tough tasks. When done well, it can boost productivity, potentially putting more money in your pocket. Sound sleep helps to prevent accidents, from minor stumbles to–Oops, how high is that deductible?
Disconnecting from screens and other distractions can clear your head. That includes limiting mood downers like news drama. Take some delicious self-care time away from the phone.
A stable weight and healthy body composition mean you only invest in new wardrobe items when you wish. No need to spend money because of waist or butt expansion. Plus, any added weight can even affect shoe size! Ugh.
Let's talk about insurances, from life to health and auto. Premiums of one type or another go up-up-up until they're out of sight! Physical health is one way to rein in insurance costs.
There you have it! When your body feels good, so too does your financial outlook.
Get into Wakeout Exercise Breaks, eat healthy, and get plenty of rest. Your whole being and wallet will say "Thanks!"








Wakeout
Improve your sedentary habits in 7 days.
Download on
the App Store
Wakeout