You're on the fitness path. You've either tuned into Wakeout, or are ready to do so. You're revved up, sometimes challenging friends and colleagues to join in on the fun. At times they're not into the good groove you've got going. Hmmm, what then if the active, too-often-loner life leaves you plunging into listlessness?
Hey, what about that four-legged, shedding sweetie that's at your side day and night? You've got it! They're made to be on the move and prowl. Maybe it's time to check out how your mammalian levels of fitness are intertwined. Call it interspecies wellness – Wakeout style!
Enter – Your Furry Friend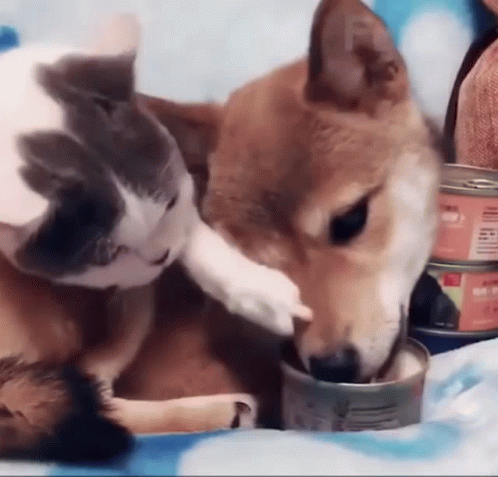 Just think of what you see as you roll away from your computer…there by your feet is a furry mound on the rug. Lucky, aka Butch, Max, Sophie, Fluffy, Mushy, or Kitten is looking rather glum. You know the look! It's puppy, dog, kitten, cat, feline, or canine-speak for: What about me?
We at Wakeout love our furry friends! One look at Wakefield tells the story. His beaming buoyancy reflects the fond feelings he has for his human companions – near and far. Our green bundle of joyousness is excited to share ways to feel fit with Lucky and Fluffy! Before that, he'll fill you in on the glorious well-being goodies your furling bestows. Those even happen as you get fit together!
Doggone Good Canine Perks
Whether your doggy pal is large or small, as quiet as a mouse, or a barking fiend, they're sure to add healthy vibes to your life.
🐶 Reduced stress and anxiety are mere pats away.
🐩 There's less chance of feeling lonely.
🐶 Want to look better? Yup, Fido helps to turn that frown around – grin on, pet-happier you!
🐩 Because of their "gotta-go-now" needs, pups get you moving more. Even when it's a quick trip around the block or to the nearest grassy patch!
🐶 Yes, the list goes on. Shorten it to this: Canine cuddle-bugs are good for your health–body, mind, and soul-type stuff.
Feline Feel Fines
What about that sweet meow-based creature that slides against you for a pat – or some top-shelf kitty pâté? They, like dogs, cost extra scratch, cha-ching, or moolah for the pleasure of their often selective presence. Despite that, the benefits abound.
😺 Even if you've had your kitty mere weeks, there's a good chance you already feel better.
🐱 Owning a cat at any time during your life helps to reduce the chance of dying of a heart attack. Wow – who knew?
🙀 That wondrous purr that lulls you to sleep is healing! It's been shown to heal bones and other musculoskeletal tissues.
😼 That same purr lessens stress – it's due to the 20-140 Hertz sound level .
😻 Plus, there's lots to be said about the packaging and puss-onality!
Now it's time to explore some ways that Lucky and Fluffy support your feeling fit and lively. Yes! Stronger, more flexible, and perhaps a tad more trim. Plus – they like short physical activity breaks. The types that match your workplace wellness pursuits.
Ways to Feel Fit With Fur Friends
Chances are you're awestruck by the array of perks that your fur-kin brings to your health. Let's get into ways of tickling their fancy (and yours) with tidbits of fitness. Yes, you read that right! Sure, sometimes it looks like they want a gargantuan workout. The truth is – they actually long for your attention!
They'd rather have several daily time tidbits when you roll away from that blasted computer. Whew! Like you, they can get worn out doing big blasts of exercise. (Most of the time…) Keep in mind that lots of these feel-fit funtimes can be done indoors as well as out. Plus – big + here – they break up your workday in cuddly, fancifully fit ways!
Walking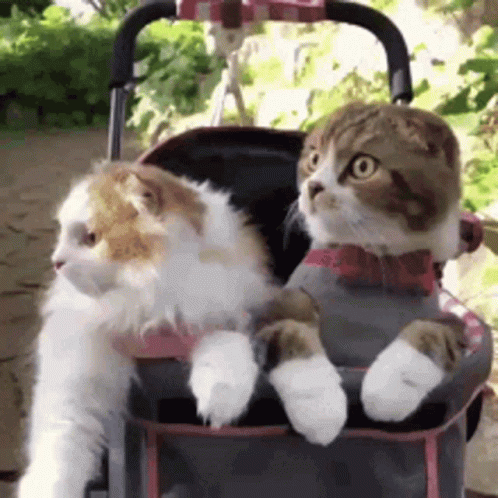 Sure, the tips here may apply more to dogs than cats, yet we know that some felines are fond of frolic-walking with their human companions. Toy with these physical activities to match your pet's abilities and interests.
🐕 Lunges for quad strengthening – every few steps assume the lunge position.
This strengthens your quads, and is one way to stretch tight sitting muscles and connective tissues.
Slowly slide into the lunge, talking to your pet as you do. Front foot just ahead of knee – back leg extended with foot flat on the ground, or heel slightly lifted for comfort.
Hold for several seconds – longer if comfy, then lunge with your other leg.
🐈 Extended leg stretches help to loosen tight calf and hamstring muscles, a byproduct of sitting for hours on end.
Again, share what's going on with you fur-buddy with a neck nuzzle and soothing voice.
Extend and straighten one leg in front of you while carefully bending the other. Hold for several seconds, feeling the stretch all the way up your leg. Take a minute to stand and breathe – both legs together, then stretch the other leg.
Yup, these can be done with Fluffy on a leash or in a kitty carriage. How's about extending your cat-bonding to a sweet dusk yoga session?
Furry Floor Fun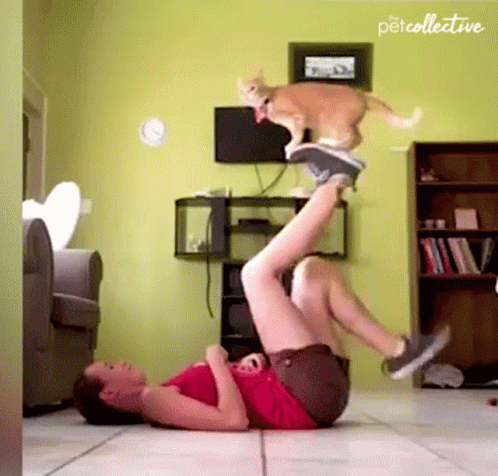 🐕 Yoga–lotus with Lucky and Fluffy! That's one lucky pet that gets to snuggle in your lap or with a furry head on your thigh.
🐈 Stretch and roll – imitate your fur-babes rolls and stretches. Hey, they'll love your imitation game!
Workstation Wonders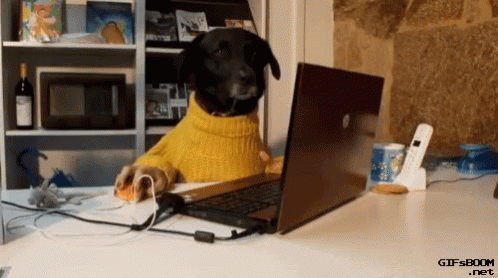 Lucky and Fluffy will be ready and waiting for workday, workstation fun. Here's a sampling of ideas that'll tickle your fur-family's fancy:
🐈 Bunches of desk exercise activities – everything from hands to hams.
🐶 It's fun to get floored as you and your fur-pal roll around, adding laughter to your day.
🐩 When it's time for a pick-me-up, turn to energizing physical activity breaks that'll get your pet's attention.
A fit pet is a happy pet – just like their Wakeout companions!

Wakeout
Improve your sedentary habits in 7 days.
Download on
the App Store
Wakeout