Toilet bowl, work desk, hotel room, floor mat, cafe table, at your friend's house, family home, while watching TV, on your business travel... Is there a place where you haven't done it?
No, stop! Not that. - Don't let your corrupt thoughts hijack what you came here for. We're speaking of adventurous remote work. Yeah, big deal!
If you're looking for tips to better plan your somewhere-else-based work day (or you're working from home) and actually cross something off your to-do list, we got you covered. Moreover, if you read through to the end, we're sure you'll relish the heck out of it too.
Get ready, remote workers!
🛜 Stay connected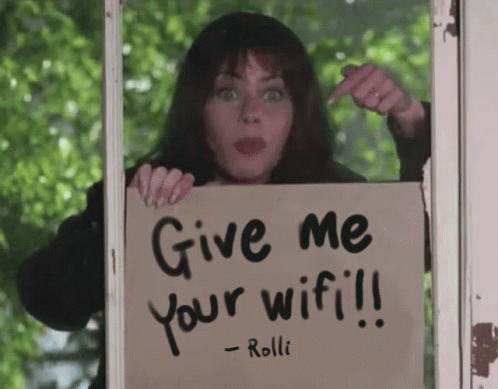 Wi-Fis, well, they're doomed. Either they fail or the bandwidth is so low Meta Mark personally warns you for trying to squeeze two Whatsapp messages through.
Many people make this mistake and drive straight home for the lack of connectivity. So, next time you leave home for work, make sure you're not just close to a Wi-Fi. No pretty, you need to be the router. Bring your own 4G or even 5G (well, hello speedy), ensure a reliable hotspot, and stay connected for long hours. Your daily social media engagement will also thank you for it. 😂
🔌 Not spare equipment, spare power
If you're pushing your laptop outside of its comfort zone (your desk) it's a good idea to pack some power on wheels as well. Power banks, that is. The thing is, the place where you're e-touring might be low on sitting areas close to sockets.
In fact, if you march away for long distances (or travel for work) and have to work in improvised time and space, you'll need power as much as you'll need air.
Oh and don't bring extra equipment when working away from home. Bringing all the things, especially excess work kit, will only whip up a gratuitous mess.
🎧 Bring the noise-canceling headset
Remember that time you zoom-called your colleague and for the next 40 minutes heard only dishes clanking, kids screaming, or partner and family singing out-of-tune opera? Awful beyond measure, wasn't it? Not just for those listening, but for the side guilty of emitting cacophony.
Don't be that person no matter if you're home or if you travel on a regular basis. When working away from home, get the headset your and your colleagues' ears deserve. Consider downloading free software like Krisp or any other AI noise-canceling tool - skype or facetime, it works. Oh, did we say less outside hubbub should also help you focus?
⌚ Have less on your plate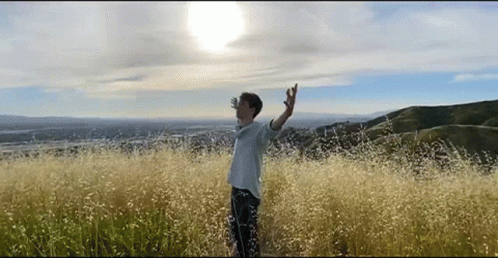 Tapping keys at a new place your humdrum 9-5 brain is not used to - not ideal for many professionals. No matter your work schedule, you'll probably have more to catch up with a day or week after. That's what new surroundings do - stir your curiosity to hijack some elsewhere-needed attention.
It's OK. Book your easier days when working away from home - you don't need high-stress levels. It'll make a big difference. Especially if you planned to spend time outdoors or at your, cherish family life, or work at a favorite resort.
🌇 Start a day prior
Intentions and planning ahead - productivity pillars, indeed. But it's not enough when you are working away from home. The first step is the hardest, therefore…
Spending time to crack open every task you planned for the away day - a good idea.
In plain English- start working a day earlier when working away from home. You'll surf the waves of the Zeigarnik principle, a phenomenon where you recall more easily what you have left unfinished. It should help you drop the heebie-jeebies when moving further with a task. In turn, your working hours will feel more like a breeze. Wok away!
🙋 Hang out with people
Work, work, work… Well, not a mantra jubilant people chant. You've been hitting it hard for the past few months, haven't you? It's rather about the work-life balance and here's the personal lives part of the equation.
Put your feet up a little, time for new things. In fact, put them down and approach a fellow, loved ones, or your family members - it's a good opportunity to do so. Even better, meet new people. Put in a word to spark an interesting confabulation. Your personal life will owe you one if you decide to have a chit-chat with other humans.
⛺ Locate your productivity safe zone
Things go south in life. Call it a bad luck, coincidence, universe conspiracy, one of those days, or a jinx. We'll call it Mondays. Sometimes we even call it a life of a young family (or many families).
Anyways, things indeed can take a wrong turn at a job. Yes, just when you got stripped away from your home office, extended monitors, or a safe zone where you can scream and shout or make phone calls. If you're in one of "those jobs" where just a normal morning can turn into a Stressed Eric episode, well... you need a safe zone.
Oh, yeah, btw - if you know those creative muses pay you a visit reluctantly, you're in for the same problem. You need a space where you'll feel more calm and ready to drink from the source. Having anxiety about not finding a place on your trip to do some work won't do you good.
Wherever you plan on going, make sure you google "remote workspace", "coworking space", "freelancing space", or even "freelance bars" near your planned destination. If possible, schedule a time there. Such places are likely to have everything you need to get to deep work. Plus, you'll worry less and return home a happier human.
🤸‍♂️ Do physical activity breaks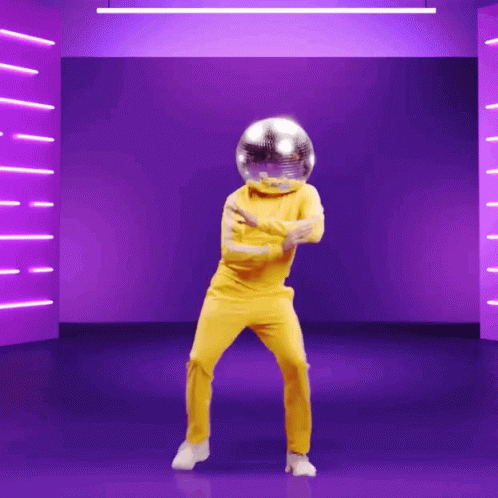 Get up and tiptoe away from your screenie. Cut the immobile bond. Your physical health needs it!
If you're outdoors, take a walk. Working at a desk? - break the work chunks with some laughter or strength-building desk exercises. Hotel patrons may find yoga breaks a better alternative solution. If you're on social media, well, put down your phone this instant and engage in some fun breaks. It's the best way to diminish any potential negative effect of working seated like truck drivers for long periods.
At Wakeout, we live to serve you with these jolly breaks. We felt it was (still is) a missing piece to healthier workplaces and modern 9-5 agenda. The benefits are immense and there's a science to back all of it up. People who got to try it say it truly nudged them to reverse the ill effects of a sedentary lifestyle. The same way good posture relieved their back and neck pain.
Need more resources? We have so many options. Be our guest and take advantage of some or all of them. Hocus-pocus! ✨👇

Much love from your Wakeout team! Enjoy your home or away surroundings!❤️
Wakeout
Improve your sedentary habits in 7 days.
Download on
the App Store
Wakeout